Home
The Center for Urban and Environmental Research
The George Washington University's Center for Urban and Environmental Research (CUER) harnesses the geospatial, technology-driven dimension of urban and environmental research. Housed within the Department of Geography at the Columbian College of Arts & Sciences, CUER is uniquely positioned to expand and enhance the application of geospatial technologies for research and academic programs across the George Washington University.
Researchers within the center have expertise in Geographic Information Systems (GIS) and remote sensing, tools that are transforming the field of geography into an interdisciplinary science that integrates a wide range of specialty areas. In addition to geographic technology, CUER also incorporates a broad range of fundamental and applied studies across geographical scales and regions.
---
CUER Researchers Making Headlines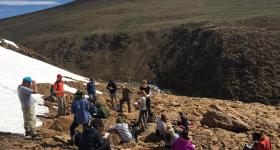 A team of GW students and scientists ventured into the Siberian tundra on a mission to see first hand how climate change has ravaged a polar environment and changed people's lives.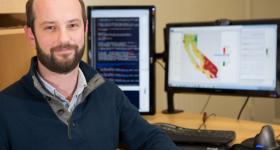 A study by a group of researchers including GW Assistant Professor of Geography Michael Mann found that human activity—such as tossing a lit cigarette along a highway—explains as much about the wildfire frequency and locations as climate influences.